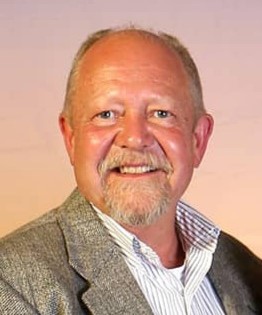 Jay Hockensmith
Vice President, Co-Founder 

"Committed to excellence, integrity,
credibility and accountability!"
1999-2016 REMCO CEO President and Founder 
A Service company providing Commercial Equipment Appraisals, Inspections, Equipment Recovery, Remarketing and consulting to Banks, Commercial Equipment Leasing, Finance Companies, Underwriters and Brokers.
2002-2012 CEO President and Founder
Sterling Financial Group LLC
After the dissolution of Colonial Pacific Leasing
(GE Capital Company) inspired the creation of a lease/finance underwriting and brokerage company by building a team from former employees.
1997-1999 Manager Remarketing Operations
GE Capital (Colonial Pacific Leasing), member of GE Capital Management Team. Manager of off lease Commercial Equipment Remarketing and Appraisal department and staff. Approval and  advisor for Credit and Legal departments and all lease end functions with equipment and closure. Member of the Fraud Committee. Auditor/Manager for GE Capital off lease equipment assets of 10MM to include 8 remarketing centers throughout the US which included contract design, negotiation, implementation, marketing, on site inspections, auditing and pricing. 
1987-1997 Pitney Bowes Credit Corp (Colonial Pacific Leasing) 1987 Started as Management Officer overseeing over 1000 lease accounts. Within first month reduce delinquency on portfolio above 20 other LMO's. 3 months later promoted to the "Asset Management" division. Reviewed processes and flows, detected huge losses pertaining to residual realization. Increase realization rate from 87% to a profit center of 127% generating over 1.5MM in additional annual net revenue through the creation and development of continued lease/rental programs, establishment of proper assessment, evaluation and appraisal for "Fair Market Value" end of lease residual realization. Streamlined programming for analytical reporting and processes through the IT department. 
1986-87 Cash Flow Management Account Executive. Commercial business dispute resolution and recovery. This provided the education and opportunity to better understand business accounting, spreadsheets, P&L along with education in business success and failures.
1984-86 Albina Commercial Fuel, Pacific Pride, Home heating, Albina Asphalt, Albina Wholesale HVAC. Credit and Office manager. Contributed to migrating and strategizing marketing to automated streamlined processes which increased efficiencies to support the growing number of accounts and business expansion while reducing delinquency on credit accounts.
1982-84 ONTV (CBS TV Affiliate) Sales and Customer Service Representative for a subscription based network. From fast achievements in sales and customer service, along with identification and streamlining processes, I advanced to assistant Credit Manager to Credit Manager. Significant accomplishments included Auditing/Streamlining programs and processes identifying deficient account management within the infrastructure. Major accomplishments included: Vendor auditing and discovery processes. Saving the company over $800K in net expenses from over billing, reporting inaccuracies for bulk accounts (hotels, motels, apartment complexes and multi dwelling users) which served to keep the company from the need to file for bankruptcy.
1985 -2020 Founder Owner Operator Kimuktuk LLC and K-TUK
1993 World Record Alaskan Malamute Long Distance Team




1st place and award winning Alaskan Husky Sled Dog teams 50 mile – 100 mile races

1996 3rd place "Race to the Sky" 500 mile most difficult long distance race in the world. Crossing the Continental Divide 7 times 4.5 days

1989 International Trans-Antarctic Expedition (Trained-Trainer)

Designer/Manufacturer/Supplier/Dealer for Sled Dog related products and food.

K-TUK Siberian, Chukchi and Inuit pet/companions